Overview
Blockchain is one type of a distributed ledger. Distributed ledgers use independent computers (referred to as nodes) to record, share and synchronize transactions in their respective electronic ledgers (instead of keeping data centralized as in a traditional ledger). Blockchain organizes data into blocks, which are chained together in an append only mode.
•Blockchain/ DLT are the building block of "internet of value," and enable recording of interactions and transfer "value" peer-to-peer, without a need for a centrally coordinating entity. "Value" refers to any record of ownership of asset — for example, money, securities, land titles — and also ownership of specific information like identity, health information and other personal data.
Blockchain network models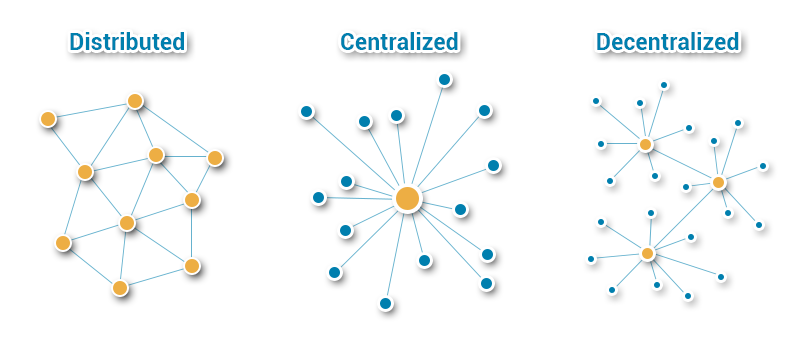 Distributed ledger technology (DLT) could fundamentally change the financial sector, making it more efficient, resilient and reliable.
•This could address persistent challenges in the financial sector and change roles of financial sector stakeholders. DLT has the potential to transform various other sectors as well, like manufacturing, government financial management systems and clean energy.
•Since this technology is still nascent, the World Bank Group doesn't have general recommendations about its use for international development. We are in dialogue with standard-setting bodies, governments, central banks and other stakeholders to monitor, research and pilot applications based on blockchain and DLT.
•However, waiting for "perfect" DLT solutions could mean missing an opportunity to help shape it. To understand how DLT can address challenges in the financial sector requires both research and real-life applications and pilots.
•It also requires resolving consumer protection issues, financial integrity concerns, speed of transactions, environmental footprint, legal, regulatory and technological issues that arise with the advent of new technology.
•DLT applications will likely be incremental, and will likely first replace processes and activities that are still manual and inefficient. (Such as reference data maintenance in payment and settlement systems, trade finance, syndicated loans, and tracking provenance of agricultural products and commodities, their subsequent sale or use as financing collateral.)
•Eventually, DLT could increase efficiency and lower remittance costs, and potentially improve access to finance for unbanked populations, who are currently outside the traditional financial system.
Public Blockchain Model


Private Blockchian Model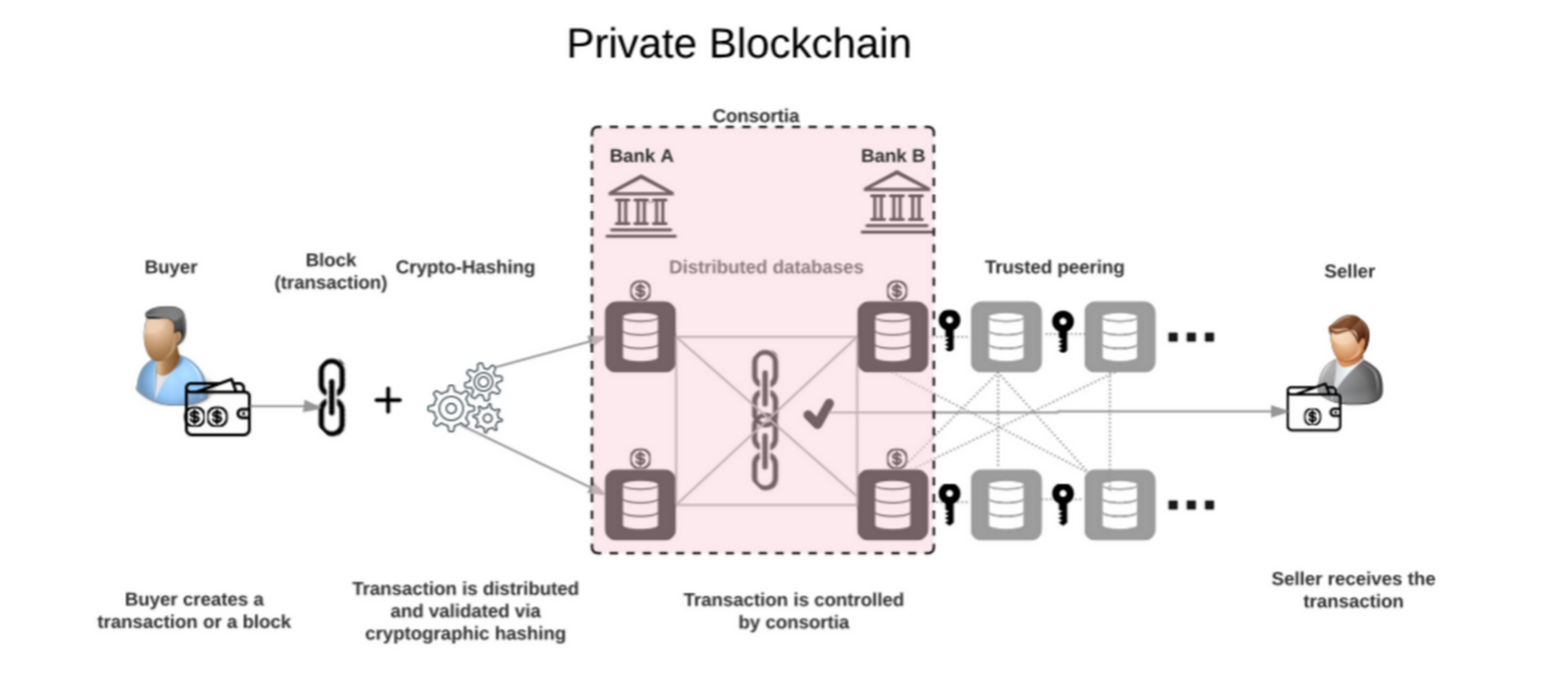 Offerings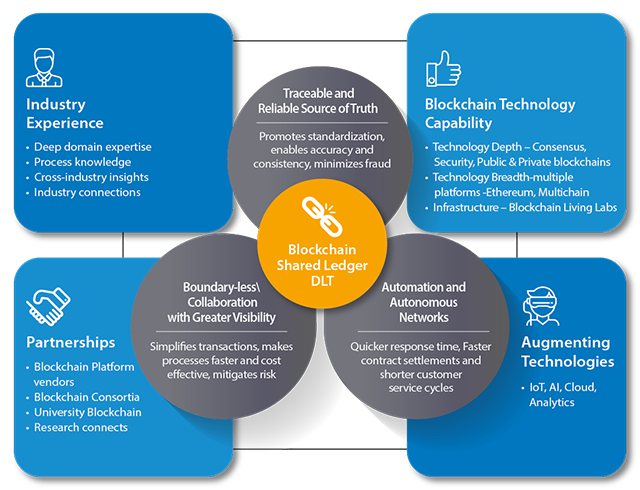 Challenge
Financial players today need to choose between platform- and business model-based approaches to understand, explore, and eventually adopt blockchain technology. A platform approach requires multiple validation cycles, which increases the time required. On the other hand, a business-model-first approach risks longer conceptualization cycles, due to lack of timely feedback.
Our Solution
Integrated Blockchain offerings enables financial firms to explore and exploit blockchain potential.
The offering is based on a set of core guiding principles, with a 'reference' implementation.
A sponsorship model offers controlled onboarding of member participants and defines governance mechanisms.
Trusted and verified processing nodes, instead of public nodes, ensure solution integrity.
A distributed flat ledger with digitally signed information with controlled role-based access to the ledgers ensures privacy of information.
A simple, ready-to-use version of the platform is available for use. A number of PoCs across the business domains of value transfer, information registry, and digital notary have been built on the platform. Alternative platforms, based on bank's preferences, are also supported.

Benefits
•Articulate blockchain strategy/roadmap
•Validate and develop relevant use case details tailored for the bank
•Leverage blockchain architecture framework and checklists as accelerators
•Conduct PoCs/pilots on a simple, ready-to-use platform
•Leverage partnerships and hands-on experience with market platforms
•Implement projects with enterprise integration