Overview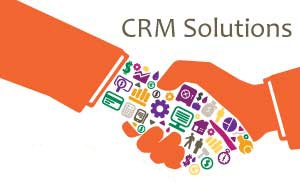 Brindley Technologies provides customer relationship management (CRM) solutions to their customer using some of the products like MS Dynamics CRM, Sales Force CRM, Sugar CRM, SAP CRM, Oracle CRM and custom developed CRM solutions.
One important CRM dimension is to analyze, understand, and utilize current trends to take advantage of new technologies and strengthen the relationship with your customers as an ideal partner.
There are various challenges today's enterprises are confronted with:
•Customer focused strategies
•Cloud CRM solutions moving into the market
•Globalization trend is forcing sales efficiency
•New technologies that are enabling new processes
•Shift from product to customer-oriented enterprises
CRM can be divided in three interconnected areas:
•CRM strategy
•CRM analytics
•CRM operations
To realize the full benefits of CRM and gain competitive advantage, companies must understand how to link these three areas with trends and new technology.
Through our CRM services, we help our clients achieve:
•Improved customer insights
•Integrated system architecture
•Increased sales performance
•Efficient service processes
•Reduced IT infrastructure spend
•Reduced costs for sales and servicing
Offerings
Today's customers are armed with more information, more choices and more leverage than ever before—and their reach has never been greater. With razor-thin switching costs and little loyalty among end consumers, it is critical to provide customers with the rich, personalized, anytime and anywhere experience they expect in order to retain them. An inability to provide this type of experience can directly impact a company's brand and profits as customers opt for competitive products and services.
To compete and innovate, businesses not only need a 360-degree view of the customer, they need to break down information silos and make this view consistently available across sales, marketing and customer service. In this way, customers can have a consistent unified experience at each touch point and personalized interaction regardless of the communication channel.
It is very important for a company to ensure that it has the right systems in place for managing customers. Brindley Technologies makes sure that its customer management system encompasses all the processes and applications needed to manage the customer relationship
Brindley Technologies CRM group focuses on services ranging from Greenfield implementations to Niche Vertical Solution for Retail, Banking, Financial Services, Manufacturing and Insurance.
Some of the services offering are:
Application Implementation
Application Migration & Upgrade
Application Support & Maintenance Services
Application Testing Services
Application Solution Center Services
Application Integration Services
Application Business Intelligence Services
Application Consulting Services