Overview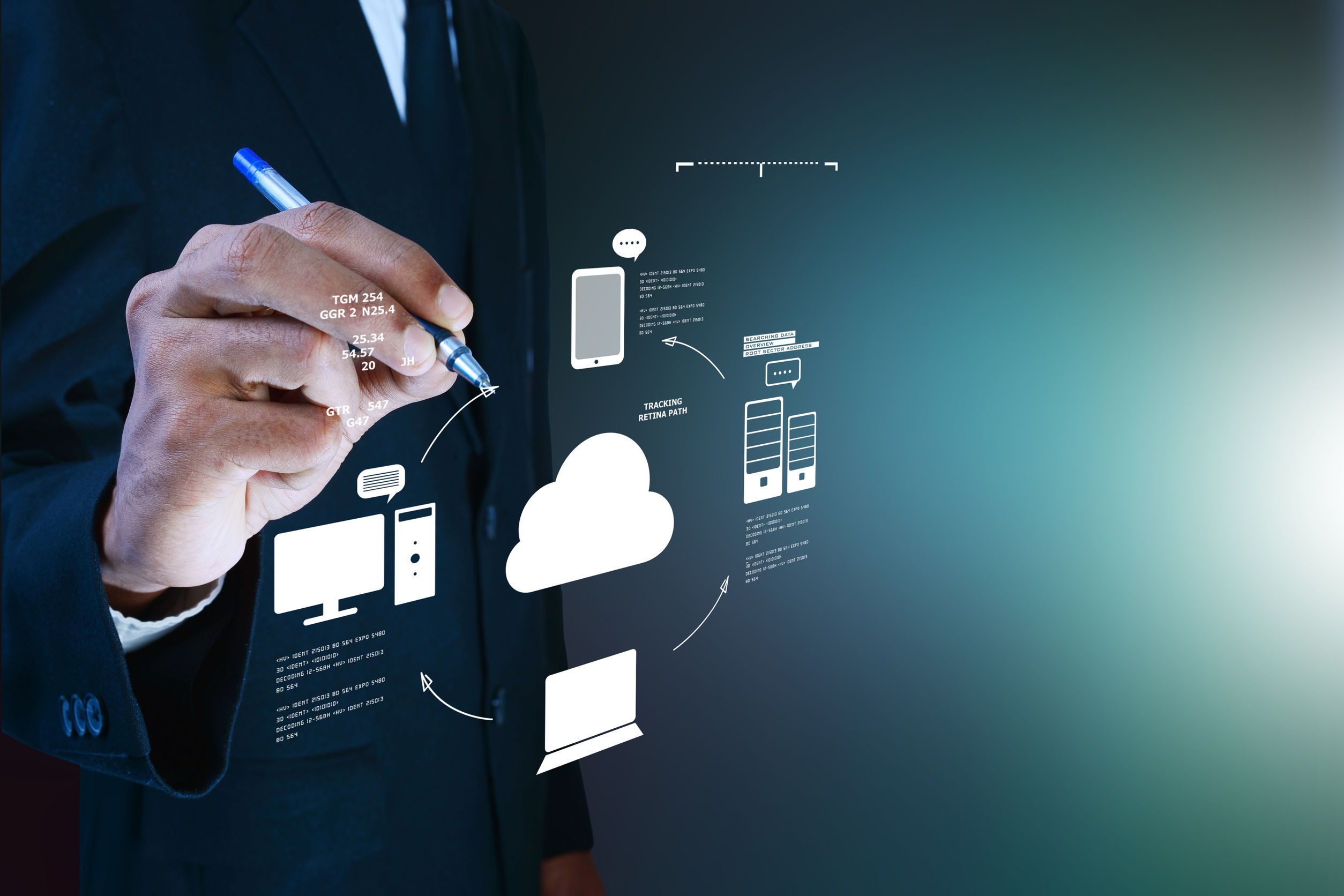 Clients are looking forward to cloud computing benefit from the scalability, responsiveness and cost-efficiencies angle. The transformation to a cloud environment is a significant enterprise undertaking that has a tremendous impact on the way IT organizations operate and the way services are delivered to business users.
We view cloud as a paradigm that enables organizations to operate more efficiently, while also further enables a service-based IT delivery model, resulting in improved responsiveness to business needs.
Cloud computing as a style of computing provides the following benefits
Standardized, IT-based capability provided by "off the shelf" or commoditized hardware components, use of large scale virtualization beyond processors – storage, core applications and development platforms
Consumption-based billing on the basis of actual usage, and "pay-per-use" economics, for very small contract durations Scalability
From the customer perspective: The ability to "flex" and add capacity on the fly
From the provider perspective: Build in "elasticity" and scale on demand
Flexible access models, such as web-based interfaces for administrative and usage needs, provide ease of consumption as a key differentiator
We at Brindley Technologies offers end-to-end cloud computing services with strategic consulting to further transform the way organizations leverage IT. Incorporating the strategic transformation of processes, technologies and capabilities, our approach ensures the optimal mix of enhanced agility, reduced Total Cost of Ownership (TCO) and maximum Return on Investment (ROI). We use a highly structured approach to establish your business needs, assess the underlying technology components (e.g. infrastructure, applications, processes, policies), and then deploy the appropriate cloud computing components to deliver reduced costs, enhanced agility, quick service delivery and improved scalability.
Advantage
Brindley Technologies cloud expertise, proven assessment methodologies and skilled vendor network will provide your IT executives and front-line management the right support to select and implement the best cloud computing solutions for your environment. Our tailored approach will help you with the following:
Identify the cloud computing solutions which best suits to your business requirements
Based on the workload and cost benefits we help in transition applications to different vendors cloud space
Define a migration strategy and road map, core security issues to meet your specific cloud implementation objectives and improve overall IT management and governance
Provide end to end cloud computing solutions & services which focuses on client growth strategy
Offerings
We are prepared to transform cloud service integration processes with any of the multiple platforms of global market. We are specialized in modeling engineering and architecture design of IaaS, PaaS, SaaS services.
Our service model enable us to adapt public, private and hybrid clouds solutions to legacy platforms, in order to establish a natural conviviality between technologies and the company core. Likewise, our model delivers flexible and scalable Cloud solutions and ensures reliability and functionality, which allows us to accompany our customers' business growth integrally and respond to each of their technological needs.
Cloud's main objective is to provide integral solutions that reflect on our customers' business processes. This will allow them to recover their investment in the short term, based on the following financial expenses:
-Reduction of acquisition costs for assets, devices, applications and infrastructure.
-Reduction of costs for technical operation, maintenance, adaptations and installations.
-Reduction of payroll costs for technology, IT specialists and technical managers.
-Reduction of implementation time, quality testing and delivery of IT services.
Brindley Technologies along with their partner network makes the difference delivering Cloud services through a competitive offer in an innovative and integrated IT solutions context. By means of large processing capability, storage, data distribution and connectivity, Cloud services use and transform information into intelligent data, which are reflected in immediate benefits, such as:
-Project management provided by external experienced staff.
-Savings in the investment budget of new technological assets.
-Savings in the budget of operation and maintenance costs.
Brindley Technologies has adapted the applications, systems and infrastructure behavior to our clients' technical, productive and operational needs, thanks to the use of virtualization, construction, configuration, migration and release of services with multiple benefits of Cloud technology. Our service model transforms the local technical processes of companies into enabling collaboration solutions on a global level.