Overview
Microsoft Dynamics is a line of familiar, adaptable enterprise resource planning (ERP) and customer relationship management (CRM) solutions designed to meet almost any business need and help your people make important business decisions confidently. Microsoft Dynamics works like and with familiar Microsoft software-easing adoption and reducing the risks in implementing a new solution. These solutions automate and streamline financial, business intelligence, and supply chain processes in a way that can help you drive business success.
Get the facts you need to see how Microsoft Dynamics ERP and CRM solutions are designed to be familiar to your people, work easily with the systems your company already has implemented, empower people and teams to be productive, and help you drive business success.
Microsoft-Dynamics-Integration-overview
Brindley Technologies IT's Microsoft Dynamics service portfolio is dedicated to satisfy the specific requirements of our customers for a business goal-oriented Customer Relationship Management (CRM) and Enterprise Resource Planning (ERP) practice.
Brindley Technologies IT has a team of 100+ Microsoft Dynamics consultants who are dedicated to deliver value to customers by providing services across the life cycle from assessment to implementation, and rollout. We also provide value to customers by providing Upgrades, Migration and Managed Services.
The team over the last few years has built capabilities on two key Microsoft Dynamics product lines namely Microsoft Dynamics AX (formerly Microsoft Axapta) and Microsoft CRM. Brindley Technologies IT provides life cycle services and solutions for these two products across verticals like Retail, Banking, Insurance, Financial Services, M&E, Hi-tech, Manufacturing and many others.
Highlights of the Practice
1. Dedicated team to cater to the AX 4.0 upgrades requirements. Brindley Technologies IT Methodology evaluated as "Mature" by MCS.
2. Strong industry focus – Retail, BFSI, M&E and Hi-Tech with a value driven and IP based Go to Market approach
Dedicated Centre of Excellence with specific services and solutions on
-Microsoft Dynamics – AX
-Microsoft Dynamics – CRM
-Microsoft Dynamics – NAV
3. Certified across team with strengths in SCM, Manufacturing, Trade & Logistics, CRM and Finance
Skill sets across Microsoft technologies – Server technologies, Development technologies, Network, Database, Applications
4. Reusable components based approach for value add in the areas of upgrade effort assessment, predictive analytics in Financial Services, Retail, Manufacturing among others
5. Apart from delivering plain vanilla services on Axapta and Microsoft CRM, the Practice has developed niche micro-vertical solutions for Retail, Insurance and Gaming Industry segments.
Offerings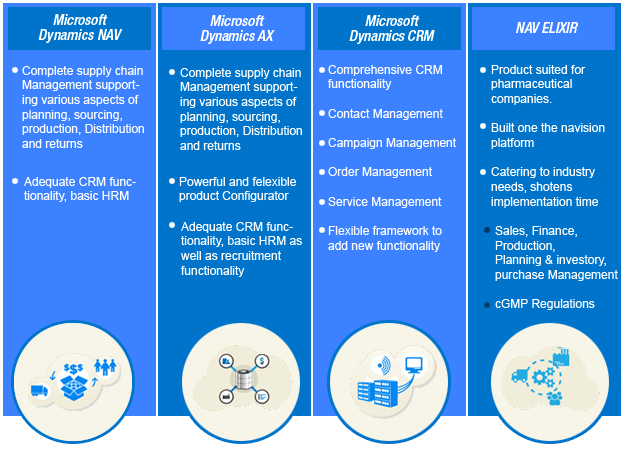 Microsoft Dynamics Axapta
Microsoft Dynamics AX (formerly Axapta) practice at Brindley Technologies is focused on providing cutting-edge business solutions to customers to help them improve their ERP operations and achieve higher Return on Investments.
Dynamics Axapta (Ax 4.0) is Microsoft's leading ERP offering for Enterprise segment customers. At Brindley Technologies, we believe in creating future-centric services and solutions around the product that aligns with the partner's strategy and enhances our ability to deliver value to customers.
Hence the Microsoft Dynamics Axapta group at Brindley Technologies focuses on the following key services for new and existing Axapta customers.
Brindley Technologies Dynamics Practice is well suited to address the Microsoft based AX Greenfield implementations/Upgrades because of the wide product knowledge (being a TAP Partners for AX 4.0) and the marquee customer engagements , in key industry verticals like Retail, Manufacturing, Hi-Tech, Insurance, and Government sectors.
Application Implementation
Application Migration & Upgrade
Application Support & Maintenance Services
Application Testing Services
Application Solution Center Services
Application Integration Services
Application Business Intelligence Services
Application Consulting Services
Microsoft Dynamics CRM 3.0
The Microsoft Dynamics CRM practice at Brindley Technologies is focused on providing solutions that help customers to achieve greater flexibility and operational efficiency in dealing with their customers. Brindley Technologies service offerings span across the life-cycle of a CRM engagement starting with the Consulting in the Pre-CRM phase to Package Selection, Implementation and Post CRM implementation, Application Maintenance and upgrades.
Microsoft Dynamics CRM 3.0 is Microsoft's top CRM product for Enterprise customers. Microsoft evangelizes on "Tight Integration with Outlook", "Easy Usability" and "Over 80% Out of the box functionality".
Brindley Technologies Dynamics group believes that the CRM world is at point of inflexion in the war between "On Premise CRM Models" and "Hosted CRM Software".
Microsoft in its quest of creating new software models has created a product that can be used both as an "On Premise Software" and a "Hosted CRM software". This in turn has made the product a winner.
The Microsoft CRM 3.0 product has grown in market acceptance across the world at over 100% for 3 consecutive years. This has happened because of
Focus on Office/Outlook as the design center for CRM
Put CRM capabilities into a more familiar and usable context
Focus on reducing time and cost in CRM deployments
Simplify installation, integration, customization, upgrades, etc
Focus on providing customers the Power of Choice
Enable choice of deployment models (on-premises and/or hosted)
Enable choice of licensing models (perpetual, subscription)
Enable choice of customer experience (Microsoft Office Outlook, Web Browser, Mobile Clients)
Brindley Technologies to address this large market opportunity has dedicated hundreds of consultants to deliver IT and professional services around MS CRM 3.0
Brindley Technologies CRM group focuses on services ranging from Greenfield implementations to Niche Vertical Solution for Retail and Insurance.
Application Implementation
Application Migration & Upgrade
Application Support & Maintenance Services
Application Testing Services
Application Solution Center Services
Application Integration Services
Application Business Intelligence Services
Application Consulting Services