Overview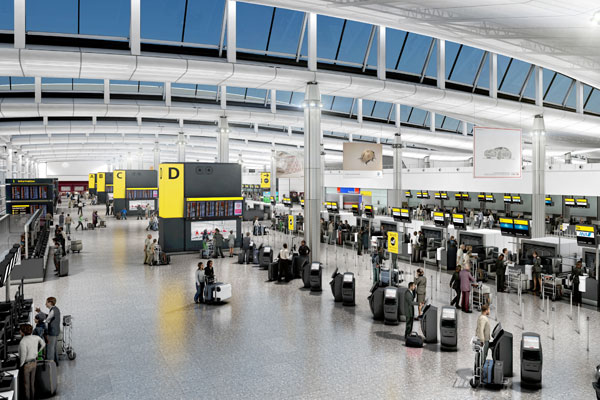 Brindley Technologies provides ICT solution for smart airport solutions which we have identified into:
– IT / ITeS & Automation
– Airport Security and
– Green Airports including Pollution Management
Brindley Technologies is a member of Smart City Council worldwide.


Offerings
Our Smart Airports Solutions would help and reduce passengers travel time, ground staffs identification process. The future of air travel where you can really experience from check-in to the aircraft door can be reality. The emergence of 'single token travel' is probably the most exciting development for passengers hoping to fast-track through the airport.
Passenger Solutions

Passenger kiosks with fast, secure biometric enrollment/registration capabilities,
Self bag drop units, retro-fit or new-fit,
Single or double door gates for self-boarding, access control to secure areas and automated border control
A single platform capable of an integrated approach to common-use terminal equipment, common-use passenger processing systems and common-use self-service kiosks, bag drop and gates,
Background identity management system that captures passenger travel and identity data and links it to their biometric
Food Court & Retail Solutions for purchasing food as well as items from duty free zone.
Airport Connect Kiosk – Next-gen kiosks for dedicated or common-use. Passenger airport kiosk that can be dedicated to a specific airline or shared as common-use by multiple airlines. The kiosk can be used for a number of self-service processes, including booking, changing a reservation and check-in.
Airport Connect Open – Process passengers more efficiently with common-use technology . Airport Connect Open provides the standard communications between all the peripherals required for passenger processing including printers, passport readers, boarding card readers and bag tag printers. It also supports self-boarding gates and self-bag drop.
Airport Self-Service Gates – self-service gates meeting integration requirements. Airport Self-Service Gates can be used for many functions, including self-boarding and access control to airline lounges and other facilities. It also provide self-service gates for automated border control. It is equipped with 2D barcode readers, Airport Self-Service Gates accommodate near field communications (NFC) or magnetic stripe technologies, as well as e-passports. It can be integrated with other airport systems to enhance passenger handling.
Drop and Fly – The compact, secure, new-fit bag drop unit. Drop and Fly is the state-of-the-art bag drop solution for airlines, airports and ground handlers who want to equip their new departure terminals or refurbish existing terminals with technology of the future. Its compact, modern new-fit design replaces traditional check-in counters and enables passengers to check-in their luggage easily, in less than a minute. It is a safe and secure self bag drop area for all passengers. It complies with the need for more terminal capacity, lower operational costs and a better passenger experience. Better still, Drop and Fly is fully modular.
Border Automation – Self-service gates and kiosks for border control. Border management agencies need to process more travelers with fewer resources. Automating the border control process for low-risk travelers frees up border control resources to focus on higher-risk travelers. Border Automation offers secure self-service gates and kiosks that provide an alternative to traditional resource-intensive manual border controls for travelers holding biometric travel documents.
Boarder Identity Assurance – Biometric systems for identity verification. Risk assessment at the border is only as effective as your ability to ensure that the people you have assessed are who they say they are. Boarder Identity Assurance uses biometric and biographic data to identify travelers quickly and accurately. Using centralized identity management, automated identity-matching and resolution, and an identity workbench that reviews suspect identities and conflicts, Border Identity Assurance gives you certainty that travelers are who they say they are.
Scan and Fly – Passengers can check in their luggage in less than a minute. It answers the need for more terminal capacity, lower operational costs and a better passenger experience. Passengers can check in their luggage in less than a minute. It answers the need for more terminal capacity, lower operational costs and a better passenger experience. It is the perfect choice for airports retro-fit requirements, leveraging existing check-in desks and conveyor belts at the airport. It is renowned for its plug-and-play design. This means it can be installed overnight easily onto existing airport check-in desks. The compact design gives capacity-constrained airports that don't have the resources or space to expand, the opportunity to place more units in the terminal. This allows more passengers to drop their baggage within the same check-in area.
Airport Solutions
Day of Operations BI – a business intelligence portal to view critical data, monitor, measure, and predict daily operational flow challenges and more,
Airport Management – a suite of integrated software applications that enable control of all airport operations from a central point, making common situational awareness easy, e-surveillance, parking solutions, cargo management,
Airport Infrastructure – a solution which would monitor & control the electric power, air conditioning & heat requirements, pollution management and waste management through Internet of Things & Sensors based solutions and many more.