Overview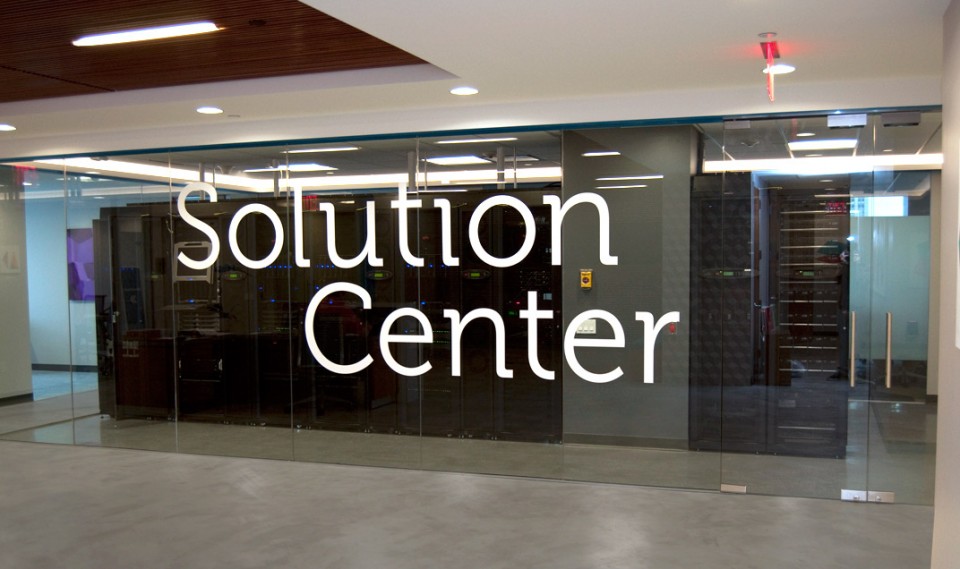 These days organizations are constantly increasing the costs of operations, infrastructure and time of production; they show little control of projects and staff, as well as low productivity. Organizations do not have methodologies, processes, standardized tools and strategies that enable them to align IT services with their business needs and restrain excessive and unnecessary expenditure.
At Brindley Technologies we have committed to provide consultancy, development and information systems integration. Through the Solution Center Specialty Services, we provide high quality integral solutions focused on tertiarisation of development, maintenance and testing of the Systems area. Service Modes:
-Maintenance
-Development
-Testing
Offerings
Solution Center Maintenance ServiceSolution Center Maintenance Service
Solution Center Maintenance Service
•Missed opportunities: applications that do not meet the business needs fast enough.
•Interrupted business: applications malfunction wich leads to the interruption of operations.
•Large amounts of money wasted in operations and maintenance of obsolete systems, wich, incidentally are critical since they support the business operation.
•The challenge is to implement more sensible expenditure in business operations.
Application Maintenance services at Praxis Solution Center offer a holistic perspective on maintenance so as to ensure a reduction in the maintenance cost through a more efficent operation.
Cost reduction is gradual. Once operations are secured, Solution Center applies a series of activities to improve future development, for instance, root-cause analysis, error prevention, applicaton technical analysis focused on robustness, defect density, usage frequencym business relevance and other important factors that provide the necessary information to reduce cost and enhance performance. Praxis consultants will be making suggestions about the total or partial reengineering of certain applications, wich help reduce the maintenance cost.
Features
•Operational model based on the best practices of the industry (ITIL, CMMI).
•Full implementation. Guaranteed efficiency!.
•Robust requirement management to reduce rework costs and undesired impacts.
•Root-cause analysis and analysis of maintenance trends to ensure applications true value.
•Migrations and updates combined with reengineering process to support business transformation.
•Automated configuration management to handle teamwork and prevent errors and rework.
Benefits
•Reduce defect and rework risk.
•Timely answer to business needs.
•Cost effectiveness through Praxis operational model.
Solution Center Development ServiceSolution Center Development Service
Solution Center Development Service
Our key to success is based on strict compliance with our Project Office wich is in charge of centralizing knowledge, experience and best practices; monitoring and controlling all projects from presale to closing.
Our people make a difference
Our Project Managers are certified as Project Management Professionals (PMP).
Our Business analysts have wide experience in the industry. They are qualified to understand your company needs and have innovative ideas to improve business results.
Our software engineers are experts in different platforms and architectures; we will certainly be able to help you.
Features
The software development life-cycle is certified in requirements.
Project management practices are based on the PMI´s Guide to the Project Management Body of Knowledge (PMBOK).
The scope, cost and time are permanently controlled and monitored by the Project Office.
Project Management Office offers a virtual management office.
Our Excellence Center processes supply robust technical support.
Risk are identified and tackled during all the project life-cycle.
Benefits
Applications aligned with business needs.
Project completion on time with defined objectives and meeting its scope.
Quality requirements fulfilled.
Solution Center Testing ServicesSolution Center Testing Services
Solution Center Testing Services
Software applications change accordingly to market needs. "Time to market" as well as application quality and functionality are crucial. Business interruption is not an option and it is precisely at this point where tests become relevant, not only to guarantee quality but also to ensure a lower quality cost
Brindley Technologies offers it customers a testing service to assess application quality and compliance with standards. Test projects at a reasonable cost are achieved through as a test strategy on a risk management basis. Brindley Technologies sound process lowers failure risk in complex projects, supporting customers in adequately selecting them and in defining the strategy to follow. We also help by setting up test factory
Benefits
Complex test projects
Automation tests
Administrative tests
Design tests
Execution tests
Functionality (function, safety, test volume)
Usability
Performance (benchmark, contention, loading and test volume)
Support (configuration, installation tests)
Reliability (integrity, structure, stress tests)
Improves company operation based in best practices
High cost-effective rate in test projects
Defect prevention to avoid rework and delays
Features
Interactive life-cycle of tests which enables a fast and dynamic answer to changes in systems.
Test strategy based on risk analysis.
A defect root causes analysis that enforces defect prevention.
Test automation strategy focused on efficiency (in charge of automating only repetitive activities, in general, the most time-consuming ones).
Metrics implementation for decision making as regards to the system.
Industries