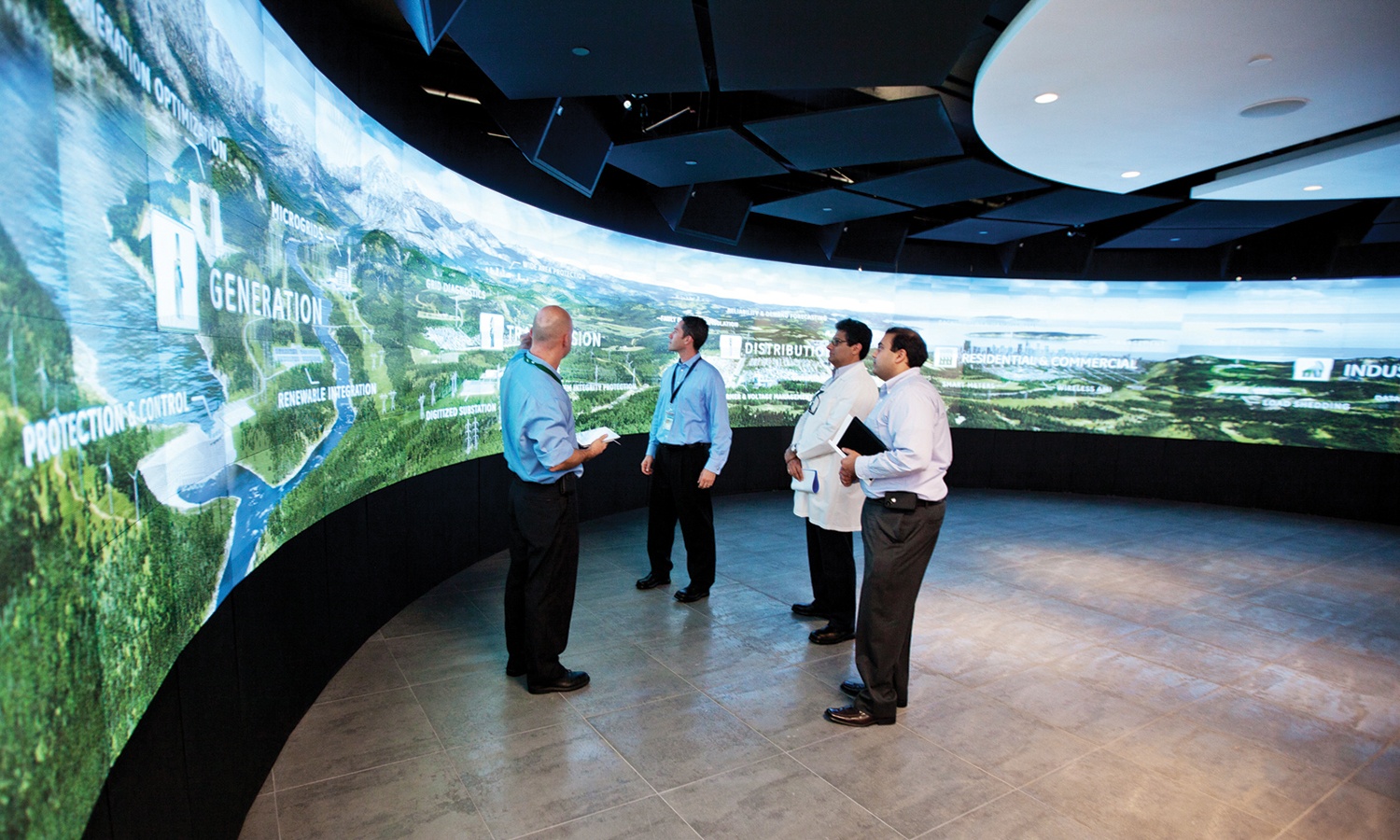 At Brindley Technologies we engage our visitors with innovative demonstrations, collaborative presentations, custom visual content, and interactive displays. Showcase solutions or data to enable faster planning, provide actionable insights, and drive business results. We showcase you real life experience which Brindley Technologies offers to their customers for solutions,services and products. We are sure that your experience would be fruitful with ROI.
Our highly engaging Customer Experience Centres offer a high-tech and futuristic zone where customers can experience innovative live demonstrations and engage in interactive presentations.
Gain a deep, hands-on understanding of the technologies that can transform your enterprise at the Brindley Technologies Customer Engagement Center. Engage in focused discussions with senior experts, covering our strategy and comprehensive Enterprise portfolio. You'll get the key answers and deep-dive dialogue leading to breakthrough ideas, and immense yourself in demos that are customized to your specific business. At Brindley Technologies CEC you will –
-Tour our global solution centers for a walkthrough of the offering solutions with real life experience,
-Tour our product and R&D labs, our Factory Express integration program, and our Data Center,
-Discover emerging solutions and technologies that will drive your future plans and
-Collaborate on actionable plans that deliver business outcomes.