Overview
Brindley Technologies provides complete end to end ATM & KIOSK solutions to their customers worldwide under the brand name "LIONiX'.
KIOSK Manufacturing
KIOSK Software Solutions
KIOSK Managed Services
KIOSK Testing and Calibration Services
Offerings
KIOSK Solutions
KISOK Solutions
Brindley Technologies provides complete end to end ATMs and self services KIOSK solutions to their clientele from across the globe from manufacturing of ATMs & self service KIOSK, Software Solutions, Managed Services and testing services.
KIOSK Manufacturing
KIOSK Manufacturing
Brindley Technologies manufactures world's leading ATM & self services KIOSK under the brand-name LIONiX. Company has a R&D center in the US and manufacturing plant in INDIA and China. Company exports their ATM & self service KIOSK to many countries across the globe in South America, Europe, Africa, Middle East, INDIA, Asia-Pacific and South Asia countries.
Brindley Technologies TMs are designed and developed entirely in-house with professional, proactive and seamless coordination within the organisational construct. The company is expecting to grow its exports of these ATM & self services KIOSK production capacity of over 50,000 annually. And, perfectly complementing the production are the service centers in different locations across various countries, enabling Brindley Technologies to deliver lifetime support – 24*7 – with most comprehensive tools for predictive maintenance.
KIOSK Software Solution
KIOSK Software Solution
Brindley Technologies provides their customers with customized ATM and KIOSK software solutions. Our ATM software development, integration, and implementation experts are compliant with regulatory standards inherent to the finance industry including anti-money laundering and consumer protection standards including Payment Card Industry Data Security Standard (PCI-DSS), Payment Application Data Security.
-Custom ATM & KIOSK software development and integration for enhanced CRM, transaction support (mobile, web, and cardless), EMV integration, plus ATM estate management solutions
-ATM & KIOSK embedded software programming for secure web-based authentication, e-transactions, and other teller functions
-ATM and self-service kiosk development for front-end client and back-end server
-Back-end / admin portal programming with user role-based access for configuration and reporting
-We develop offline mode features with the capability to upgrade software automatically
-We integrate ATM plus kiosk software with hardware devices including driver license readers, biometric scanners, credit / debit card readers (Magtek, IDtech, VeriFone, and Ingenico), card dispensers, bill dispensers (LG and Fujitsu), bill acceptors (MEI and JCM), coin dispensers, and check scanners
-Operating system and operational cost management software upgrades
-Check cashing ATMs and loan application kiosks with real time video streaming plus live chat representatives
-Omni channel software development and integration solutions plus network infrastructure support
-Enterprise-wide management solutions for business intelligence, remote diagnostics, and monitoring
-Migration of legacy ATM software and application implementation
-Asset management platform development with custom applications
-Biometrics authentication solutions
-EMV ISO 8583 platform integration and certification with UL labs using Collis Brand Test Tool (Collis BTT)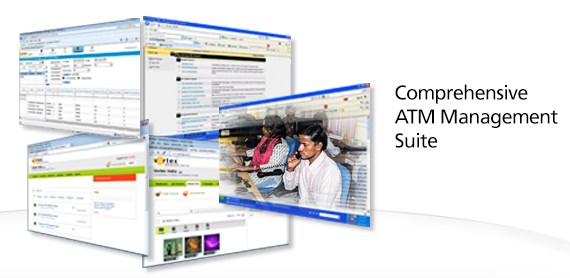 KIOSK Managed Services
KIOSK Managed Services
In a world of growing complexity and potential threats, our proactive security, monitoring and shared support models are an extension of your operations management.
Managed Services suite allows you to capitalize on opportunities, avoid threats and focus your time on your most profitable tasks and most valued consumers. It is our broadest services portfolio, as there are a wide array of risks and opportunities in software, network, security, monitoring, resolution, cash handling, compliance and analytics. We have proven solutions for all customers in each of these areas.
Increasingly innovative remote and on-site models can be built on top of maintenance and remotely monitored network infrastructure.
Brindley Technologies offers complete end to end KIOSK managed services to meet your financial institution's individual needs, including:
-Driving and monitoring
-1st and 2nd line maintenance
-Vendor management
-Personalization, marketing and performance management
-Cash management/replenishment
-ATM equipment
ATM MONITORING
Built upon the foundations of your maintenance service agreements, these services offerings ensure that your devices become a truly managed solution. Several key Managed Services features permit you to have improved insight and stability across devices, while ensuring optimal uptime of your network and fleet.
ATM SECURITY & COMPLIANCE
When it comes to your self-service network, you need a vendor you can trust who is deeply knowledgeable in the current areas of security risk. And you need a vendor who is globally aware of the latest compliance needs, including governmental or trend related.
FRAUD PREVENTION
Cyber security is a growing concern to your consumers and a threat to your business. So much that you can't afford to manage it on your own.We expertise in security and systems provides a unique offering in this area.
CURRENCY MANAGEMENT
The management and analytics of physical currency remain as important as ever to organizations with ATMs and branches. We remains one of the few companies in the world capable of supporting offerings, including currency forecasting tools, currency-handling services, currency ownership/sorting and currency pattern analytics.
MARKETING AT THE ATM
ATMs can be on-site or in-branch retailers. Delight your consumers with personalized content and availability to offer extended services beyond traditional transactions.
SOFTWARE & CONFIGURATION MANAGEMENT
As the focal point for your network monitoring, events related to software stability and advancement require a skilled team and infrastructure.
CLIENT SERVICES
Whatever the core focus of your organization and its employees, We have a solution that enables you to leverage its global capacity, capabilities and coverage. From extensive on-site presence to 24/7 call centers, there is a wide range of offerings to suit the needs, costs and standards of your business model from across the globe.
ATM ADVERTISEMENT PLATFORM
The ATM & self service KIOSK Advertisement platform is a versatile marketing tool which enables the bank to maximize their revenue by cross selling any promotions or advertisements to the customers in the ATM & KIOSK screens using a central server. Locale specific advertising campaigns (comprising of videos or a set of screens) can be created on a central server and deployed at a single click to the ATMs and KIOSK.
Banks & other industires can use this service to display information to its customers about new products, services, promotional offers and other relevant information while customer is waiting for their request to get serviced or after being serviced in the ATM & KIOSK. ATM & KIOSK Advertisement Platform allows campaigns to be created centrally and deployed in ATMs region-wise and with specific time schedules.
Key features:
-Advertisement/ message campaigns can be created centrally. The campaigns are automatically downloaded to the ATMs & self service KIOSK.
-The campaigns get displayed in the idle loop as well as the waiting loop during an ATM & self service KIOSK transaction. Ticker messaging and receipt print messaging can also be optionally configured.
KIOSK Testing ServicesKIOSK Testing Services
ATM & KIOSK FUNCTIONAL SOFTWARE TESTING SERVICES
Brindley Technologies provides complete end to end KIOSK testing services to their customers. Some of the testing services offered are software – functional and technical, hardware testing, calibration services and many others related to various KIOSK.
ATM & KIOSK CALIBRATION SERVICES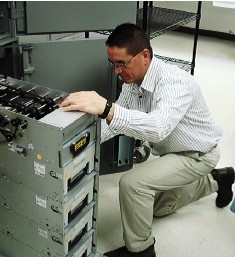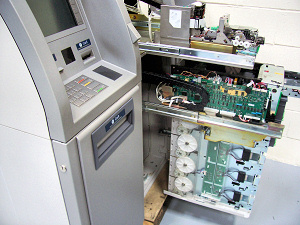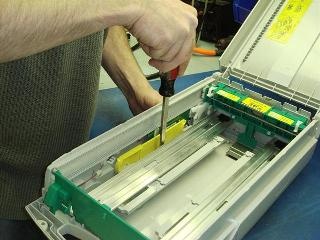 Products
Some of the sample products video catalog are provided below for your reference.
LIONiX ATM KIOSKLIONiX ATM KIOSK
LIONiX Payment KIOSKLIONiX Payment KIOSK
LIONiX Bulk Note Acceptor KIOSKLIONiX Bulk Note Acceptor KIOSK
Single currency at a time
Multiple currency at a time

LIONiX Ticket KIOSKLIONiX Ticket KIOSK