Overview
Due to the lack of tools, deficient adaptation to regulatory and operational changes, duplicity of functions, inadequate segregation of duties and the lack of management integration, many organizations are wasting time and money trying to obtain timely information for decision making
We have specialized in improving corporate systems through specific technological and industrial solutions that increase productivity, mitigate risks, save money and adapt to regional and global technology. We operate with methodologies based in the PMI®, CMMI®, TMMI®, IIBA®, ITIL® and the best practices of every industry at world level. We are the integral support of strategic and operational areas of organizations
Our SAP services portfolio includes:
Sale of licenses
Implementation of ERP system (enterprise resource planning system) using SAP R/3, SAP Business One and others
Updates, technical upgrades
Maintenance, support and service desk
Roll Out
Punctual consultancy
SAP Mobile solutions
SAP Mobile Database Solutions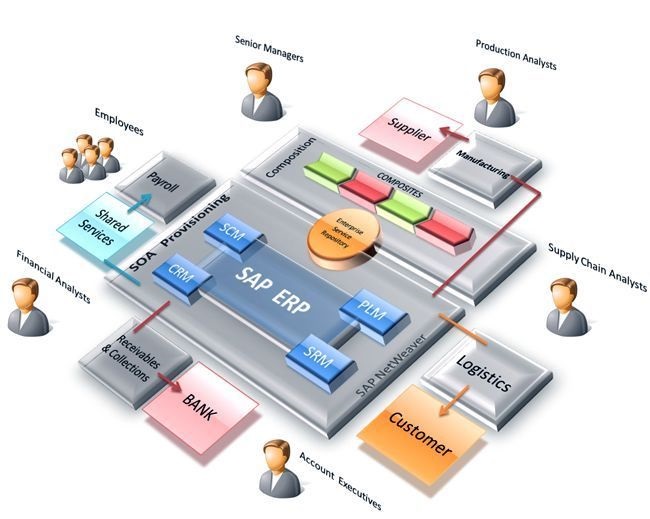 Offerings
SAP Solutions
Brindley Technologies offers a comprehensive range of SAP services to enterprise clients, including business and IT consulting, full-service implementation, and deep industry and subject-matter expertise.
We help businesses deploy SAP solutions globally, reduce operational costs and manage their supply chain, assets and product lifecycles. Our expertise encompasses several core areas:
SAP cost reduction through:
-Global deployment
-Instance consolidation
-SAP Minimal Viable Product (MVP) analysis
-SAP HANA and SAP S/4HANA
-SAP Enterprise Resource Planning (SAP ERP)
-SAP Enterprise Asset Management (SAP EAM) with our iMRO add-on solution
-SAP Product Lifecycle Management (SAP PLM)
-SAP Supply Chain Management (SAP SCM)
Learn more about Brindley Technologies SAP Solutions.
The BrindleyTech Difference
Brindley Technologies global delivery team of SAP experts are among the most experienced SAP consultants making Brindley Technologies a leader in SAP consulting & implementation practice. Our comprehensive approach delivers benefits enabled by our team's extensive SAP capabilities and a deployment methodology that accelerates and automates deployment tasks, while reducing risks.
We have comprehensive knowledge of how to apply SAP technologies and solutions to your industry and specific business needs. Using our extensive domain expertise, we help validate the cost of your SAP investment – and explain the viability, benefits and risks of strategies to reduce costs.
Brindley Technologies and SAP
As an SAP global services partner, Brindley Technologies offers expertise and capabilities across SAP technologies and solutions. Our global delivery team is recognized as being the most experienced in the marketplace and combines the best local SAP business transformation experience with world-class offshore and near-shore SAP services.