Overview

Highly competitive business scenario has made software and applications indispensable for success of companies. Poor quality software and frequent failures affect functioning of applications, lead to wastage of resources and time, and cause financial losses too. All this makes software testing the most critical part of SDLC in making software reliable and usable.
Brindley Technologies provides number of testing solutions to their customers.
System Testing Services
Application Testing Services
Regression Testing Services
Enterprise Mobile Application Testing Services
These testing are provided either using manual and/or automation tools.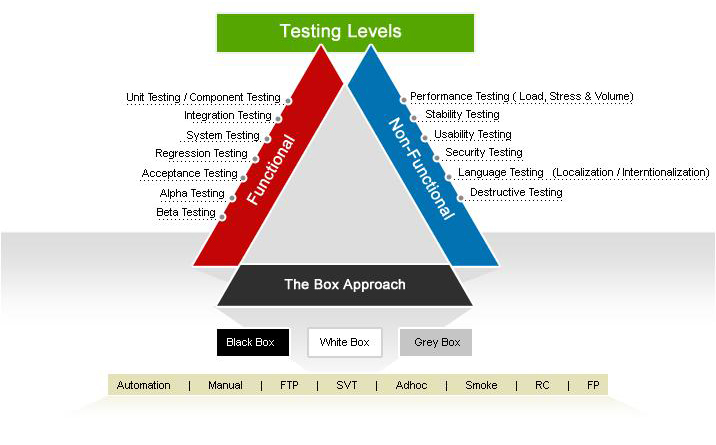 Brindley Technologies unique blend of industry-specific, end-to-end solutions help our clients meet today's demanding product delivery challenges head-on.
Uncompromising quality: Poor testing drives up costs, creates customer uncertainty, impacts employee efficiency and can result in lost sales. Our "quality from day one" approach helps ensure quality at every phase of the testing life cycle.
Time to market: Software delivery life cycles are being compressed and quality services need to compress with them. Our innovative quality solutions are designed to save precious time from each phase of delivery.
Agility: A heavy fixed-cost burden for testing does not meet the needs of an agile business. At Brindley Technologies, we understand this reality and provide an array of resourcing models designed to deliver the right services when you need them.
Low cost: Our innovative, efficiency-driven testing solutions give you the best of both worlds: effective defect detection and cost avoidance at a price point that enables the testing function to add value, rather than consume cost.
Offerings
Brindley Technologies offers testing services that cover:
Functional testing – including integration testing, system testing, user acceptance testing and usability reviews. Non-functional testing – including performance testing configuration testing; test automation; installation testing, security testing and other specialized testing.
Our test design phase includes white-box as well as black-box design methodologies.
Advantages
Brindley Technologies helps customers setup and use the QA lab and dedicated team of software testers having years of hands on experience in offering software testing services across multiple platforms. Our cost effective services ensure various benefits for our clients including:
Enhancing the quality of existing products and applications for better business results
Software and applications with zero defects resulting in enhanced user experience
Reduction in maintenance and operational costs leading to overall cost reductions
Quality services with faster turnaround time
Software ServicesSoftware Services
Software Testing
The leading Software & Mobile Application testing company who has the expertise to work on diverse projects.We deliver high value testing services wherein we get into the intricate areas and trace the pitfalls.
Manual Testing (Test Cases & Execution)
Automation Testing
Performance Testing
Black box Testing, White box Testing, Grey box Testing
Mobile Application Testing
Application Testing ServicesApplication Testing Services
Application Testing Services
Better Quality Assurance through in-depth understanding of business needs, systems and testing tools.
While cost continues to be important for QA & Testing Organizations, the main drivers for today's market are still overall product quality and time to market.Information makes the initiation of a software development project fairly simple. You have to take the first step by contacting us through any of the available mediums of communication and tell us your needs and requirements.